Anything Anil Ambani touches, it just turns to shit. Well looks like his woes are just compounding.
RCom files for insolvency after govt refuses nod for asset sale to Jio. – Livemint
Oh, how the mighty fall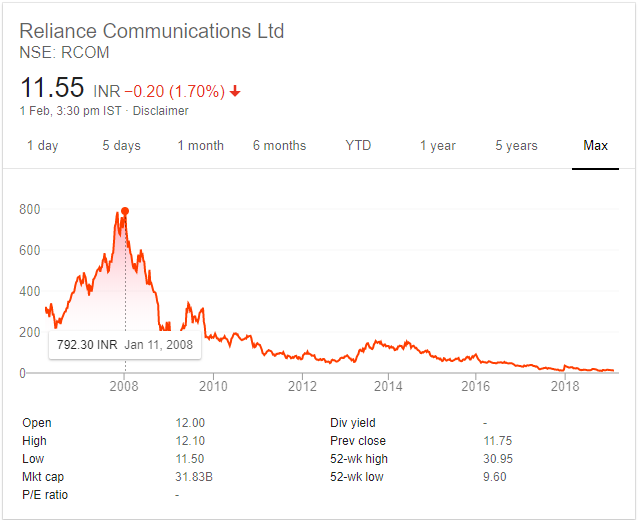 Indian Bank Must Answer for CEO Scandal. Brilliant piece by the inimitable Andy Mukherjee, BQ
The Price of Zero Accountability: Gitanjali, Nirav Modi, IL&FS, ICICI Bank, Yes Bank, Zee, DHFL, Essar Steel and Counting. – Sucheta Dalal, Moneylife

Sound business: how boAt is making music in a noisy market. Shabori Das, ET Prime. This one is behind a paywall.
Highway to Debt by Sanjay Bakshi. The tweet with a link to this sparked a lively conversation on Twitter and is the debt burden of NHAI a problem? Here's a counterpoint by Deepak Shenoy: Living Easy, Living Free: The Beast They Call NHAI and Its Debt Burden.
Sebi proposes easier rules for REITs, InvITs to increase access to investors. – Moneycontrol
From around the world
Can China Turn the Middle of Nowhere Into the Center of the World Economy? – NYT
Meth, murder, and pirates: the coder who became a crime boss. An excerpt from Evan Ratliff's upcoming book.
Conflicts in the credit-derivatives market threaten to undermine it. – The Economist
The Past Decade's Best Alternative Investments. – Morningstar
Markets yawn as Italy enters technical recession. – Axios
Retirement
What Are You Doing To Enhance Your Optionality? – Moneymaven
Still Learning. – HumbleDollar
Fundswire
Jack Bogle Led This Investing Fee War. ETF.com
J.P. Morgan may launch first zero-fee ETF as 2019 marks critical passive- and ETF-investing thresholds. – RIABIZ